If you are going paintballing for the first time, you need to know how to play Paintball properly. Otherwise, you could hurt yourself or knock yourself out at the very beginning of the game. Most of the novices ask how to play Paintball for the first time? Paintball is an incredible sport involving fun and painting. The paintballs are filled with water-soluble fill that burst when you fire them on your rivals at speed from 250 FPS to 325 FPS.
There are generally two types of Paintball, woodsball and speedball, and then there are smaller types of Paintball. For example, elimination, Capture the Flag, Scenario (Big Paintball Games), MilSim (Military Simulation), MFOG (Mag-Fed Only Games), Time Trials and Zombie Hunt. All of these types are also really famous. This comprehensive guide will tell you how to play Paintball without hurting yourself and give you some paintball tips. So let's start reading without wasting a minute.
How to Play Paintball for Beginners?
At the very beginning, several concerned parents ask that how old do you have to be to play Paintball and how to play paintball for beginners. It is a genuine concern, and let me assure you Paintball is safe and a non-violent game.
It is a recreation of warfare which is a mixture of side and seek and tag games. Paintball is an excellent game where all ages from 10 years to 60+ years can play and enjoy.
If you are a novice or playing Paintball for the first time, you must wear safety gear such as Mask, headgear, knee pads, etcetera. These paintball safety gears will protect you from any unfortunate incident while playing recreational or destination games.
Before going to the battlefield, the little kid learns how not to play Paintball which is a straightforward tip. Kids should not participate in the game without complete safety gear, including masks and goggles. These will protect them from the paint getting in their eyes and the impact of high-speed paintballs.
Types of Paintball Games
There are several paintball games mentioned above, all of which are played on different paintball fields.
If you want to know how to play Paintball like a pro and how to play tournament paintball, you must know about its types. Different tournaments are held in different styles of these games, which we will discuss below:
Woods Ball:
Woodsball is considered the backbone of the paintball game, and it is also the most popular among paintball players. You can play woodsball in groups as well as individually.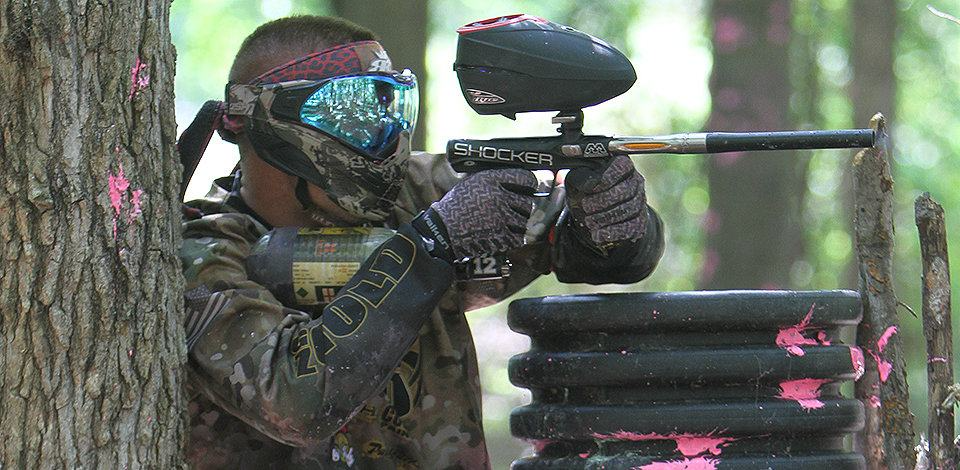 You have to knock out all the players of the opponent team to win the game. If you are playing individually, you have to be the last man standing to win the game. Paintball was first played as survival, and still, the rules are very much similar.
Capture the Flag:
The ultimate goal of capturing the flag is to cross your opponent's territory and seize their flag; after that, come back to your base. In this way, you win the game without much violence. Alternatively, you can win capture the flag by eliminating all the players of the opponent team.
Speedball:
Speedball is one of the most prominent styles of playing the game in Paintball. Several individuals have inquired how to play speedball paintball; the answer is a little technical.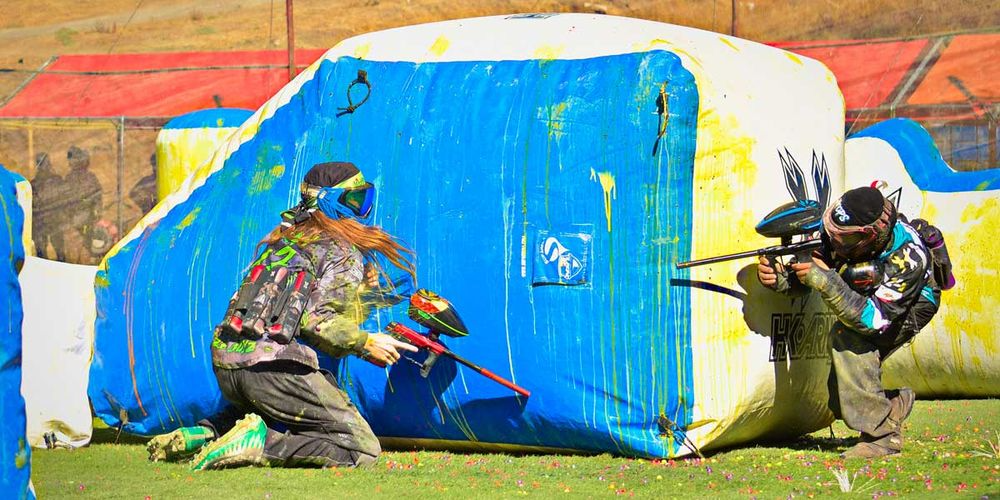 This category covers all the games played in a specific speedball field as compared to the traditional fields it is smaller, artificial barriers are placed and flatter. In these games, there is no place for patience and stealth. Aggressive elimination and teamwork are rewarded in this type of game.
Elimination:
Elimination is an excellent game that is continuously' played until one team has completely knocked out or been eliminated from the field. You can also play 'Elimination' individually, and you have to be the last man standing to be the winner of this game.
Scenario:
There are various games involved in setting up various situations, and competing goals are assigned to the teams. For example, a team attempts to escort a specific player to a certain point in a scenario game. While the opponent team tries its best to eliminate that player, the scenarios are often played in the real-military world style.
Tricks to Play Paintball without Getting Hurt
Does Paintball Hurt, How to play Paintball without getting hurt. These are the major questions asked by beginners, novices and the parents of the children.
Yes, there is no doubt that paintballs can hurt, but there are many things you can do to minimize the pain. Undoubtedly, if you know how to dress to play Paintball, you rarely get hurt during intense games.
If you want to be safe on the paintball battlefield, you need to wear all the protective gears to be protected from bruises. Several paintball fields offer rental protective gears such as Mask and chest protectors.
If you don't want to get hurt on the field, you need to wear these gears before stepping on the paintball battlefield.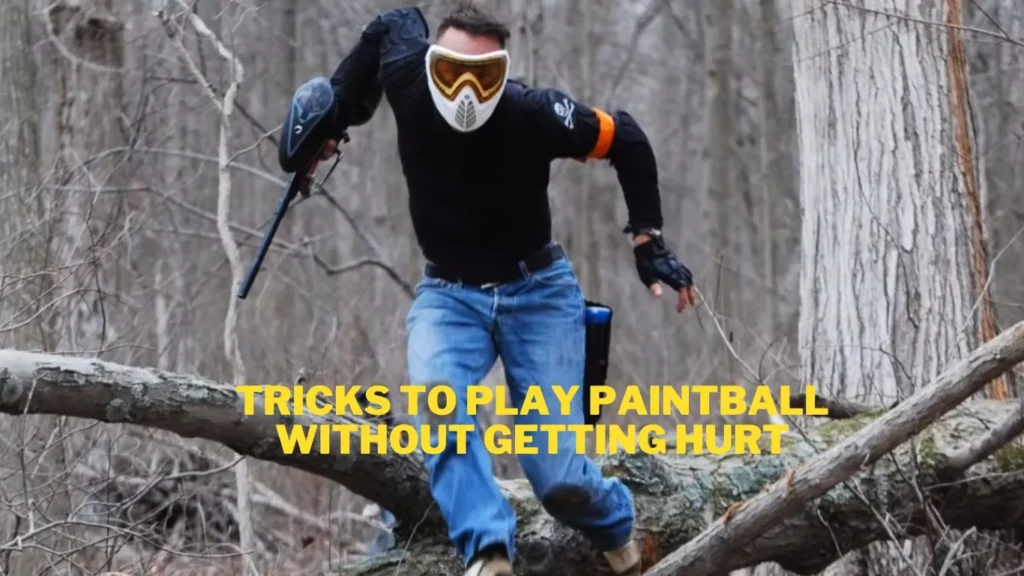 Paintball Mask and Goggles to cover your entire face and eyes from the high-speed paintballs.
If your Mask is not covering your head and hair, you need to wear a baseball cap, scarf or bandana to protect your head and hair.
Padded paintball long pants, Cargo pants or jeans would be great.
Choose your shoes depending on the playing surface, like woodsball and speedball.
Long Sleeve t-shirt, with a thick sweatshirt or a Jersey.
A chest protector would be great for the ultimate protection of your chest and back. Because thing parts of your body are most likely to be the target of your opponent.
Wear the layers of clothing for ultimate protection
For the extra protection of your hands, you need to wear paintball gloves. Fingerless gloves are better for trigger control.
The answers for how to dress to play Paintball vary depending upon where you will play Paintball. The dress would slightly vary in outdoor and indoor paintball fields.
Listen to Marshal or Referee
Marshal or referees in the game ensure every player is safe and the rules are being followed. Do you want to play in tournaments and become a professional player. Then, you need to listen to the referee.
Not just because they are responsible for your safety but because they can punish your team and penalize them if they think you are breaking any rule.
How to Play Paintball at Home?
Learning how to play Paintball at home would be a great thing to do in the offseason. You can excel in your paintballing skills and be a better player at home. When you decide to be better at aiming and become more proficient, it's time to start practicing at your home.
Then, you can learn and practice a lot better and teach yourself new skills to perform better in the upcoming season. When you are at home and practice, these are the paintball tips you should consider:
Target Shooting:
To learn how to play Paintball like a pro, you must practice target shooting at home. Set up a target at some distance and aim it from your position. Gradually, increase the distance to be better in the shooting.
Snap Shooting:
Snap shooting is fun and also furnishes your shooting skills. By this, you learn to come out of your cover, target your opponent and go back in your cover quickly. It needs speed and lots of practice to be better, that's why you should do it at home.
Learn to reload:
It would be fantastic if you managed to learn reloading in a hurry. It would be helpful on the battlefield when you have minimum time to reload your marker. The practice would help you in reloading while aiming your target, so you don't waste time.
Paintball Cost Factor
There is another query of people which is how much does it cost to play Paintball or how much is it to play paintball. The answer solely depends on how long you intend to play Paintball and how happy you are while playing it.
The reasonable price of playing Paintball might be $40 to $80 for one day, along with the equipment and paintballs. However, these few bucks will be worth spending because of the enjoyment you get from the game.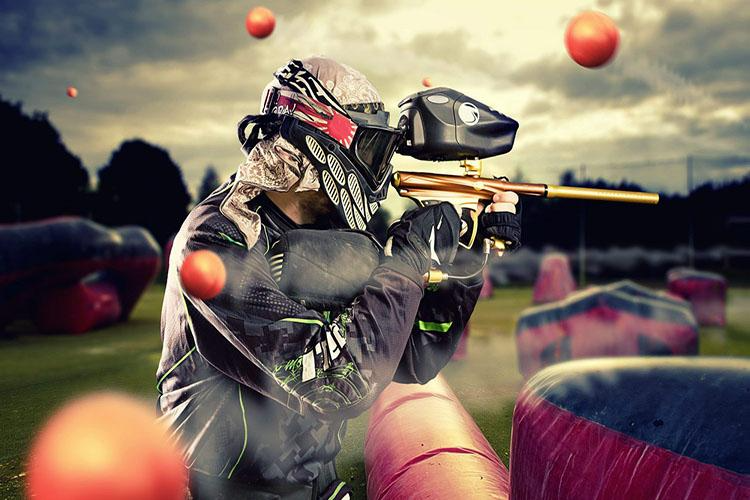 Most individuals ask how to play Paintball on a budget. That's simpler, and mainly the groups get discounted deals in paintball games. If you want to get a discount, you can go paintballing with your group of family and friends.
But if you want to play big paintball games similar to scenario games, it would cost you more because they are played on a large scale and sometimes played for several days.
In this guide, I have covered everything you need to know about how to play Paintball. You can use the information in this guide to become a better battlefield player, and with little practice, you can play like a professional player. Moreover, there are several minor variations in playing Paintball, with a variety of fields offering their specific twists. If you want to be a paintball pro, you must play in these fields and excel in all of them.

Final Verdict