If you visit Houston for the first time, you will realize many attractions can make your tour memorable. Houston offers you many things, including Houston Zoo, children's museum, and Buffalo Bayou to visit. Also, if you are a shopping freak, you can see the big malls in the city to blow some esteem.
Having said that, paintballing in Houston would be the most fabulous paintball experience in your life. Several well-established paintball places in Houston offer you all the facilities you need. In those facilities, the indoor and outdoor recreational games are mind-blowing and perfect.
Unfortunately, the problem is that many Houston-area paintball players are oblivious to the best spots for play. No more worries, I have reviewed ten top-rated places for paintball in Houston. These paintball fields have a unique, fun-filled, and exciting atmosphere that the whole family can enjoy.
Top 10 Paintball Fields in Houston for 2023
Paintball fields in Houston are far much better and improved than any other place. They have extensive facilities, welcoming and caring staff, and shops to buy or rent paintball accessories.
Paintball is usually considered an open-air sport that allows you contact with nature and physical exercise. However, paintballing in Houston is growing pretty fast and is practiced by people of all ages.
That's why they have massive indoor and outdoor paintball fields that can accommodate many people. However, to know about the best paintball warzones, you must start reading this blog.
1) Urban War Zone Paintball
It is one the best place for paintball in Houston has the ideal location in the center of Houston. Urban War Zone provides you with all the necessary features, accessories on rental, and an uninterrupted playing field. In addition, the area is filled with artificial obstacles to make the game more fun and exciting.
This place allows you to play paintball all day long without the stress of interruption by other players. It does not matter if you are a beginner or an expert level player.
The crew members take full responsibility for your safety. This paintball playing field provides you with a quality experience according to your gaming level.
They have the training to handle any on-field or off-field, exaggerated event or incident. But, most importantly, the arena takes care of its loyal customers and allows you to have a VIP membership, to spend less, and play more.
2) TXR Paintball Zone
TXR paintball is one of the largest and top-ranked paintball fields in Texas, Houston. Here you will find all the major paintball events. In addition, the facility is known for the significant castle attack and defend games guided by maps.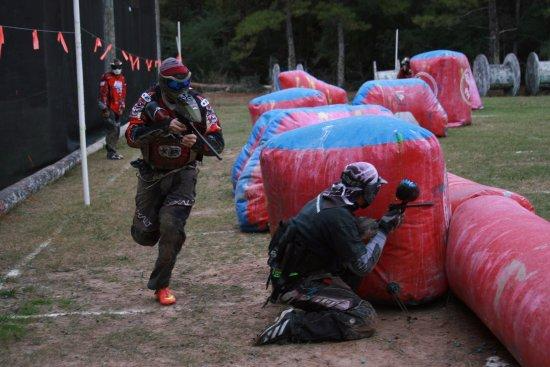 The most exciting thing about this paintball field is its various types of paintball field, which offers you thrilling and outstanding paintballing in Houston. Some of the games in TXR reach up to 1100 players, all playing over 48 hours.
The field offers different kinds of areas for beginners, occasional players, and expert players. Even the novice can enjoy the game to its full length with the help of friendly and cooperative staff. It is the perfect paintball field for children, which remains under the constant guidance of staff.
3) Glory Paintball in Houston Area
If you seek simulated military games, the Glory Paintball is one of the best paintball fields. They have the best trainers who help you in increasing your skills set, tech strategy, communication, shooting accuracy, and team play. This is the best paintball in Houston area.
Glory Paintball is open for people of all ages. Besides that, they have paintball stores inside their premises you can buy the essential accessories or get them on rent. Most of the training is based on activates of the US military.
Besides training, they have large outdoor fields to play paintball anytime you want. Paintball in the Houston area is open on Monday to Friday. While the crew members are friendly and gladly guide you whenever you need them.
4) Houston Indoor Paintball
No doubt, this is the most extensive indoor paintball facility in Houston. If you are not comfortable with the heat in outdoor fields, you can enjoy the paintball inside with the most efficient crew. The paintballing in Houston was never too comfortable before.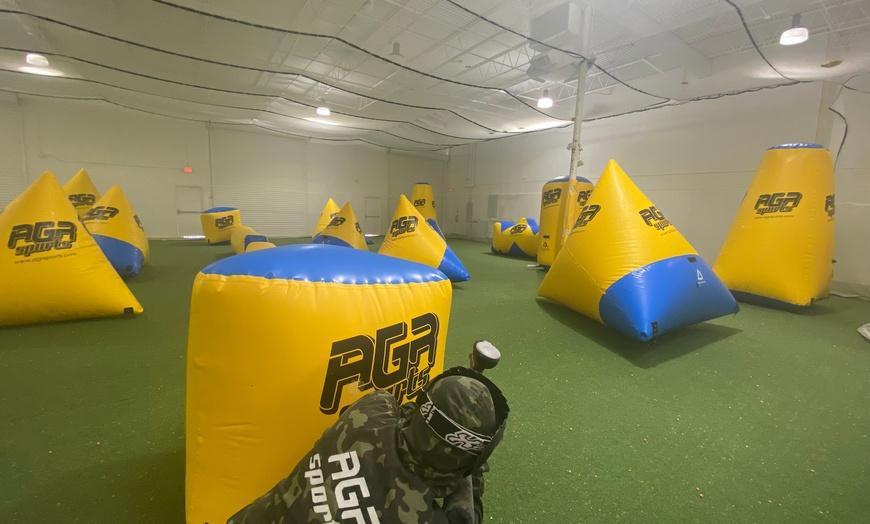 Houston Indoor Paintball field is entirely air-conditioned, making it perfect for playing paintball with the best paintball elbow pads and knee pads. It avoids any distraction, and players can focus on their game alone.
There are bright fighting areas clean every day to enjoy the best possible outdoor experience while being in an indoor facility. In addition, the paintball courts are fully coated in premium turf and provide you with the greatest padding and form hold.
5) Paintball Houston Texas (Survival Game of Texas)
Are you willing to play paintball Houston Texas? Then you should visit the oldest paintball premises, Survival Game of Texas. If you want to experience both indoor and outdoor paintball games in Houston, then this is an excellent place for you.
This paintball field has different themes and makes Survival Game of Texas one of the most exciting paintball arenas. You can select the theme of your choice, whether it's classic, forest-based, modern, or western. The staff and referees are well trained and support you in every way.
This family-oriented paintball arena is large enough to accommodate the big groups, making paintball more exciting and fun. In Paintball Houston TX, apart from public gatherings, you can arrange private parties and other entertaining events there.
6) Tanks Paintball Park (A Complete Warzone)
Tanks paintball parks are also one of the oldest paintball warzones. You would enjoy the most exciting and challenging recreational field. In addition, you would love the clean and organized safety areas in this unique paintball arena.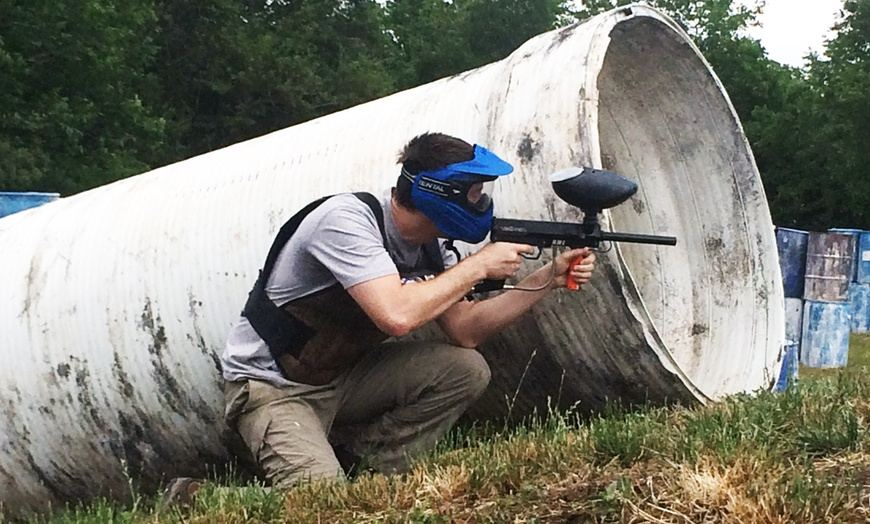 If you are new and try paintballing in Houston, you prefer Tanks paintball parks for memorable fun at affordable prices. In addition, the paintball area is vast enough to be used by various teams simultaneously without any interruption.
You can arrange family gatherings in this outdoor paintball facility. The staff and customer services are sweet enough to accommodate you in every way possible. In this recreational paintball field, there are many things to enjoy with your kids and relatives.
7) H-Town Paintball Houston or NukeTown
NukeTown paintball Houston field is one of the best recreational paintball fields in town. You can enjoy night time paintball operations with special Glo tech lighting and tracer rounds. In addition, you can book your private group event whenever you want.
Moreover, it's also perfect for daytime paintball gameplay in Houston. It offers you the renting facilities, but you must have a valid photo ID to enjoy the stuff. You will be paid a replacement fee if you borrow the equipment.
You can also bring your equipment by paying the minimal fee of $25. The staff and referees of H-Town paintball are professional, and your safety is their topmost priority.
8) Paintball Zone – Paintball Houston TX
Paintball Zone facilitates people of all ages, which is excellent. The staff split it into a variety of packages. The zone is one of the most affordable and outstanding fields for paintballing in Houston.
It is an excellent spot for fun and arranging parties and group activities. In addition, there is plenty of room for other ceremonies and get-togethers in this field.
The staff is pleasant and guides the beginners in every possible way. It is the outstanding and best paintball Houston TX field. This paintball gameplay Zone allows private games at comfortable prices.
9) 5J Extreme Sports – Best Paintball in Houston
5J Extreme Sports is the top-rated air-soft and best paintball in Houston park. It is perfect for exciting and action-packed, safe, fun outdoor games for adults and kids alike. You can rent the paintball equipment from their store; they have special rental packs for players.
The family park opens every Saturday and Sunday and allows you to organize family parties. In addition, it is one of the best paintball places in Houston, which provides you with several different game modes.
You can choose between Fuel Depot, Abandoned the City, The Junk Yard, Hyperball, Castle, and many more. All of these courses are unique and have different challenges and goals to achieve. Group gatherings and private parties are available upon request.
10) Paintball Bonanza Near Houston
Paintball Bonanza is the outstanding paintball pitch for outdoor paintball near Houston, next to jersey village. The management has allocated a large area for paintballing in Houston for group games and private parties.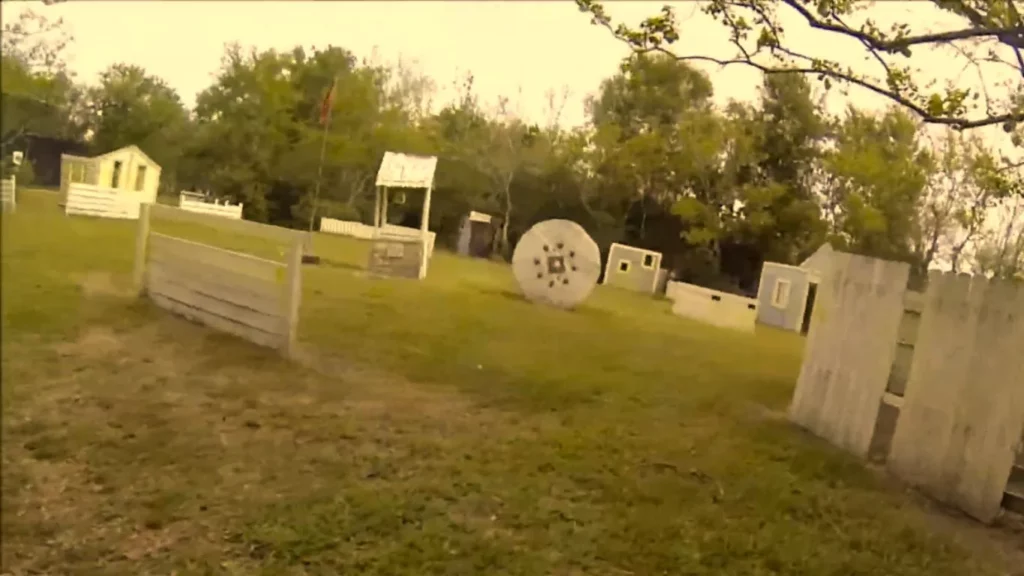 Bonanza guarantees the perfect experience when you visit with your friends, family, or relatives. The staff is trained, friendly and cooperative, and takes care of its customers. You and your kids are going to love paintball bonanza.
This field offers you a unique paintball arena than other fields in town. You can play bunkers and assassination courses, which gives you a variety of shooting practices. You can also enjoy the recreation of a fake village in one of their fields.
Some Famous Paintball Arenas
The great city offers you a lot of great places to visit, and paintballing in Houston will give you a significant level of satisfaction. The large paintball fields on several acres, day and night playing fields in the guidance of trained staff. You are not going to find all these facilities in any other city in the United States. If you ever visit Houston, you owe a shot to these paintball arenas.

Summarized Note