Paintball is one of the numerous activities which Atlanta offers to its citizens. That is why there are numerous places of paintball in Atlanta. Georgia's capital is one of the most amazing cities globally and offers various exciting things to do. In addition, it provides the most interesting and exciting sites and locations to visit.
If you are a nature-loving person or history buff, Atlanta can entertain you in its way. Moreover, its famous Martin Luther King, Jr. National Historic location takes you to the birthplace of visionary civil rights leader.
Fans of the big screen love FOX theatre, while it is home to the world's largest indoor aquarium, the Georgia Aquarium. So if you are looking for paintball places in Georgia, you will get the best in Atlanta.
There are several perfect spots to play Atlanta paintball games, and in this blog, we will discuss the 10 best paintball game places. Moreover, paintball stores, outdoor fields, and parks would be great to discuss in this list.
So sit tight, and take a tour with me of the best locations for knowing paintball ranges in Atlanta.
Top 10 Paintball Places in Atlanta
Whenever your team decides to play paintball in Atlanta, you probably get confused each time you choose the location. I am aware of this kind of confusion; that's why I started searching for the best paintball ranges.
Eventually, my research concluded after finding 10 top-rated locations for paintballing. So, without wasting any other minutes, you should read about those places and choose a suitable location for your next game.
Paintball Atlanta Alpharetta – Best Recreational Paintball Field:
Apparently, paintball Atlanta Alpharetta is one of the top-rated locations for paintball in Atlanta. This recreational paintball field stays open 14 hours a week and provides you with the perfect paintball outdoor field.
The staff is undoubtedly kind and eager to answer your quarries. It is a perfect and most affordable paintball field and does not shake your wallet. Whenever you choose to play, the staff takes care of everything, including security and safety, which is the topmost priority.
The paintball game park features different ideas and thrilling paintball challenges for you and your gang for the best paintball experience. It will offer you the most extraordinary paintball experience of your life, and you will surely come back to this place.
Power Ops – Best Paintball Range in Atlanta:
You are probably looking for the perfect paintball range in Atlanta. Power Ops would be your best pick for paintball in Atlanta. It is located on Milton Avenue, and it will give you the best paintball experience of your real paintball playing history.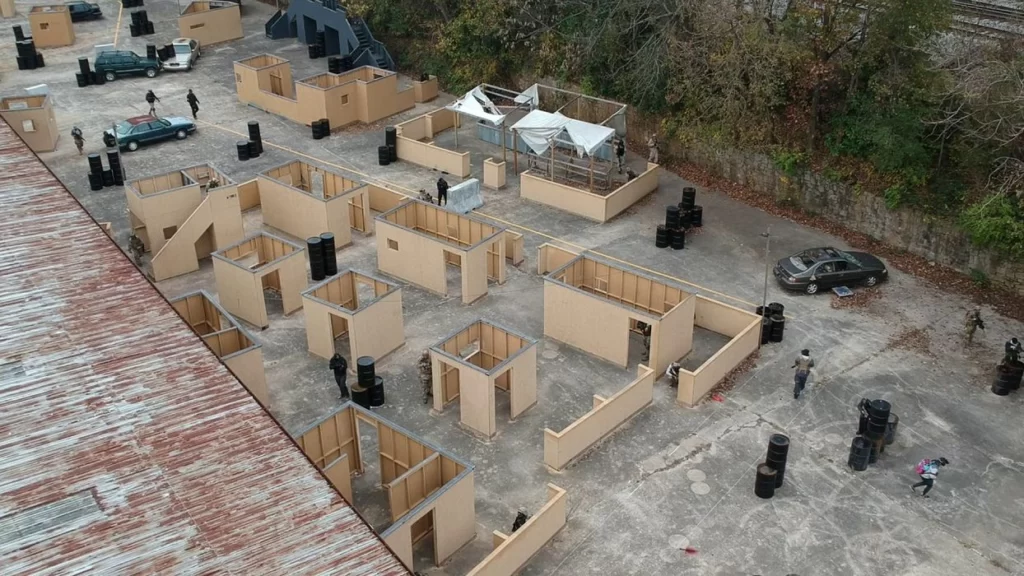 Every member of the Power Ops crew ensures that players remain safe all the time and have an excellent paintballing experience. It would be the best place for your children, and they will be satisfied more than ever before.
It will provide you and your team members with a day of nonstop action and excitement. The urban obstacles such as abandoned cars, school buildings, and construction buildings are represented on the maps. It's a promise that you will leave the premises with a smile on your face.
Classic Paintball Atlanta – Best for Large Groups:
Classic paintball Atlanta is one of the top-rated and most entertaining paintball fields. This paintball field offers you five different paintball maps, including an urban metropolis design that adds to the paintball's creativity and realism.
The additional maps allow you to explore different environments on an exciting day. The field of paintball in Atlanta is built to accommodate the largest groups of players. However, you can team up and play against each other even in large groups.
If you need any kind of protection, the front desk can provide you with everything you need. Overall, this paintball range would give you everlasting enjoyment and realism you can imagine for. In addition, they have their own paintball store Atlanta on their premises.
Wildfire Paintball Games – Atlanta Paint Ball:
It is the most unique and large paintball field featuring an indoor and outdoor center that can be used for various games. Wildfire Atlanta Paint Ball field should not be neglected at any cost; paintball store Atlanta is also featured in this field.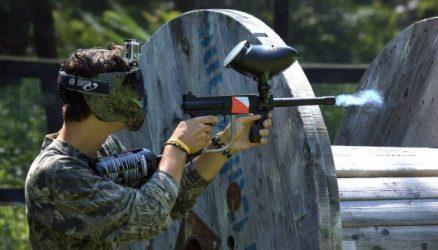 Its outdoor paintball field in Conyers offers you never-ending pleasure with the most thrilling excitements for you and your buddies. This field of paintball in Atlanta can accommodate big groups and even host private paintball events.
The indoor centers of wildfire are located in Snellville and Georgia, which offers the most exciting paintball experience of your life. This perfect paintball field provides you with a full day of excitement and action. You will not be sorry after investing in this thrilling paintball field.
Dosser Works Paintball – Perfect Paintball Places:
Dosser is a paintball field that offers you everything and delivers you on all fronts. Paintball in Atlanta was never this affordable before; you, your friends, and your family can have a great time at a very reasonable price.
The crew is well trained and very interactive; they would provide you with comfort and everything you need. However, if you want the most outstanding experience possible on-field and off-field, you should choose Dosser works paintball.
Its huge building can accommodate the most significant group games, gatherings, and birthday parties. This paintball field offers you the big maps to help you find your way around. This paintball location fully accommodates and takes this revolutionary game seriously.
Arkenstone Paintball:
Many paintball players are usually searching for thrilling fields and exciting challenges to fulfill their gaming needs. Arkenstone, the best paintball field in Atlanta, provides you with the most adventurous paintball fields, which you can enjoy with your buddies and family.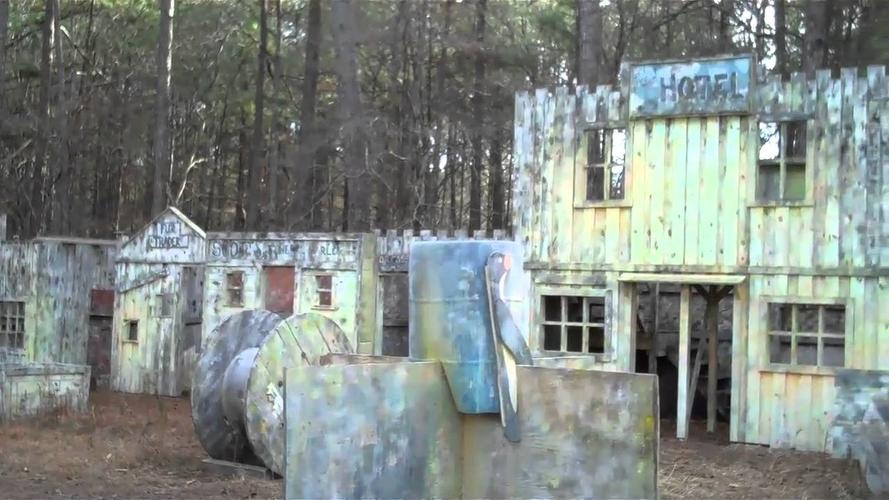 It does not matter that you are an experienced player or a novice; this exciting paintball field put you in multiple exciting tests. This paintball field has five different settings, and each of these settings has its own set goals.
An urban town simulation would put your patience to test. On the other hand, Bunker Hill is sand which is the simulation of warfare. Rest assured, this paintball field would not let you down in any way on the field.
Nitro Paintball:
This paintball field is in the middle of the list, but it should not be neglected. Nitro paintball field offers you the best paintball experience to fulfill your adventure needs. In addition, it will make your paintball experiences outstanding for you, your family, and your friends.
Nitro paintball field offers you seven different areas, maps, and a variety of targets. It would enhance your paintball experience like never before. Including other paintball games, speedball and woodsball are also available in this arena.
If you are seeking a more objective game, Black Hawk Down would be most exciting for you. The crew of nitro paintball is most committed to making sure your safety is a top concern. Therefore, you should be assured of your safety while playing in its paintball parks.
Xtreme Paintball Conyers:
Xtreme paintball is the most rated field of paintball in Atlanta, giving you the ultimate paintball experience. The owners and staff of this paintball field are highly welcome and polite.
They ensure that you are fully equipped for your most extreme and exceptional paintballing. This paintball facility caters the experienced and beginner players with the games, which fulfills their paintball needs.
It was established in 2014 and still growing rapidly. Xtreme paintball offers a wide variety of games in their arena, with several different modes, including woodsball, capture the flag, and attack and defend. Moreover, speedball is also a part of this field.
Georgia Paintball:
If you search the best fields for paintball in Atlanta, Georgia, you can never ignore the Georgia paintball. They provide you with the best paintball protective gears and paintball markers; you can purchase them and also get them on rent.
They have the most incredible paintball game play parks, which can accommodate a large number of people without any problem. The staff of Georgia Paintball store Atlanta and their paintball fields are most energetic and welcoming.
Georgia paintball fields own 15 acres of the unique playing field, including a practicing range. The incredible thing about this arena is, you can have an unlimited refill of nitrogen and CO2.
Paintball Tickets:
Paintball tickets are one of the most affordable places for paintball in Atlanta. They provide you with multiple services, including playing in Paintball Park. The forest simulation provides you with the experience you need.
The owner of the place welcomes tourists and provides them with every facility possible. Paintball Tickets is one of the best paintball outdoor fields for you and your friends. In addition, they can accommodate a large number of groups on their premises.
They just need to do a little more marketing to get on the top of the list. But, rest assured, you will not regret your decision after investing your money in this paintball field.
Famous Paintball Arenas
Summaries Note
There is much scope for Paintball in Atlanta, and you have noted that in the article. However, to get the best paintballing experience on the battlefield, you should choose the top-rated arenas.
This will enhance your gaming and give you a memorable experience with your buddies and family. Choose the best playing field to fulfill your paintball needs.